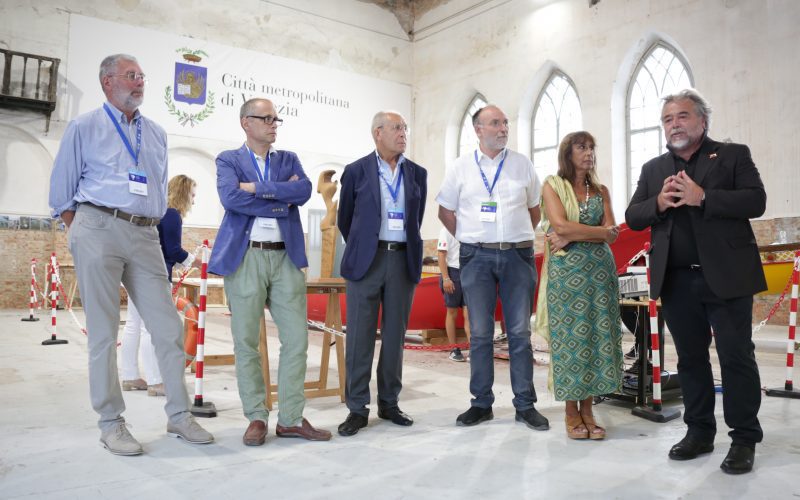 23.06.2019
Presentation of the activities of restoration of traditional boats of the Technical Professional Centre of Venice
The photo of the press conference presenting the activities of restoration of traditional boats of the Polo Tecnico Professionale di Venezia– Giorgio Cini, held today, Saturday 22 June 2019, at the Venice Boat Show. Giovanni Giusto, the Managing Director for the Protection of Traditions of the Municipality of Venice, Piero Rosa Salva, Sole Director of Vela Spa, spoke; Fabrizio Fiori, Professor of the Giorgio Cini Institute and coordinator of the Five-Year Course Industry and Crafts for Made in Italy shipyard curvature; Manuel Basso, Metropolitan City of Venice; also some teachers and students of the course.
The activities of maintenance of the boats used in the historical parades are held near the center of the course to the Gardens of Castello where there is a nautical yard equipped of a tank bridge for the towing and the garaging of the boats.
The course is the first of its kind in Italy and lasts for five years.
Become a sponsor
of the Venice
Boat Show 2023