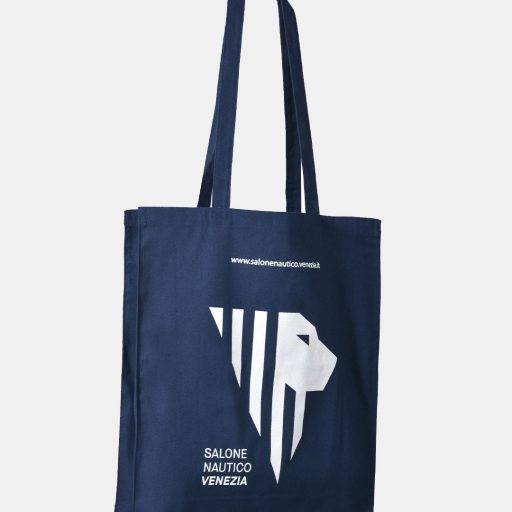 Blue bellows shopper in 100% cotton, size 40cm by 34cm. Linear length of the handles is 34 cm Boat Show logo screen printed on one side only.
Buy now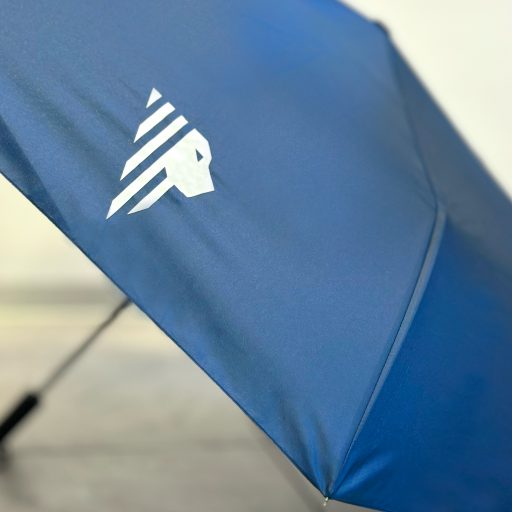 NEW!
Umbrella with steel shaft and windproof rods, compact and robust,
126 cm of open diameter, ABS handle, satin polyester canvas, weight 550 gr.
Logo of the Venice Boat Show printed on the canvas of the umbrella and case.
Read more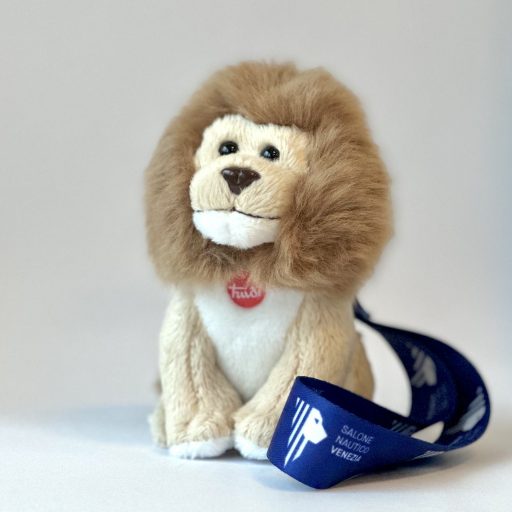 NEW!
Original Trudi soft toy, customized with a keyring ribbon at the Venice Boat Show.
Dimensions: Height 10cm, Width 6cm, Depth 9cm.
Filling in polyester fiber, 100% recycled material.
Buy now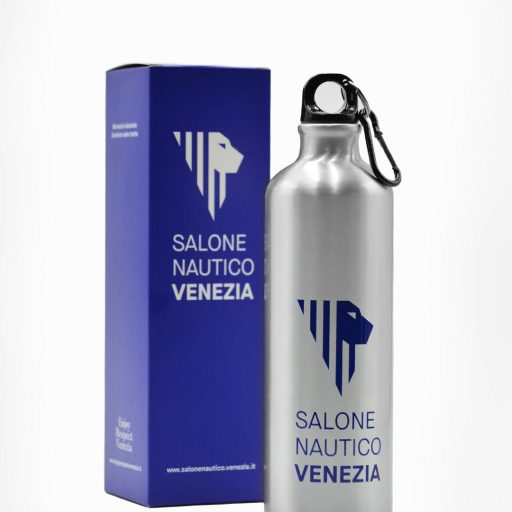 Aluminium water bottle with screw cap, silkscreen printed Boat Show logo.
Buy now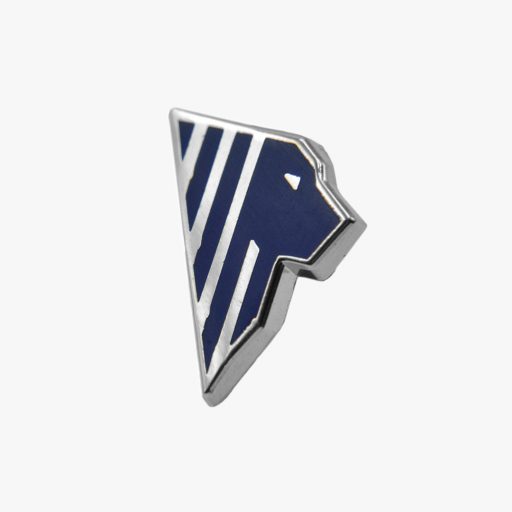 Stylized lion logo jacket pin made of metal alloy. Plastic Free.
Read more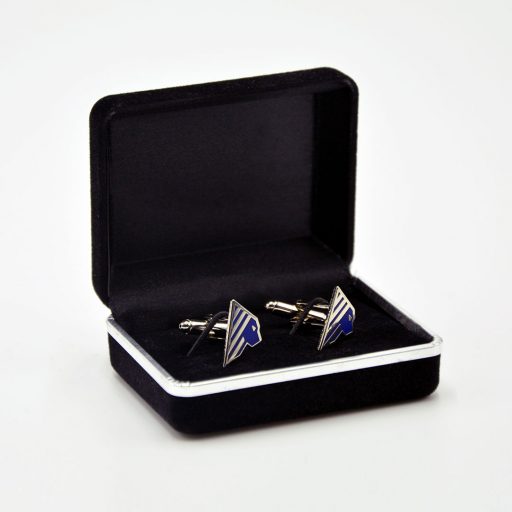 Cufflinks for shirt cuffs in blue box, with "Lion Logo" made of metal alloy.
Buy now